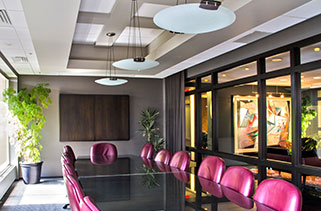 Protecting Intellectual Property and Trade Secrets
Trade secrets, specialized knowledge and customer lists are as much a part of a business' assets as the manufacturing equipment and IT systems. Businesses spend millions of dollars each year training key employees, developing new products and defending against industrial espionage in an effort to prevent the untold losses that can result from it.
Lindner & Marsack, S.C. helps businesses stop employees who disregard or attempt to disregard non-compete agreements or who misappropriate proprietary information. The firm's labor and employment attorneys draft solid non-compete and confidentiality agreements that have saved companies millions of dollars' worth of trade secrets and business opportunities.
The firm's business attorneys also serve as aggressive litigators when an employee breaches a non-compete agreement or reveals or misappropriates trade secrets. Lindner & Marsack, S.C. works to protect intellectual property and human resource capital through legal planning, counseling and documentation services including:
Drafting non-compete and confidentiality agreements
Developing trade secret protection programs
Advising employers on hiring employees from competitors
Seeking temporary restraining orders (TROs) and permanent injunctions to stop misuse of business information and breaches of restrictive covenants
Representing businesses in TRO and injunction actions